Welcome to Bostonbeerman.com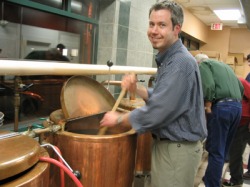 Double, double toil and trouble. Fire burn...
This is my beer geek site. I used it as a resource for
The Beer Necessities
, the beer appreciation course that I taught at Wellesley College from 2004 - 2011. Check out
my list of favorite beers
, see what's on draft (the last beer I tried and rated), and take a peek at
my blog
.
I am not a beer expert, just a beer lover with an opinion. Feel free to contact me at
bostonbeerman@gmail.com
if you have any questions.
---